What kind of place is Shinobi no Sato?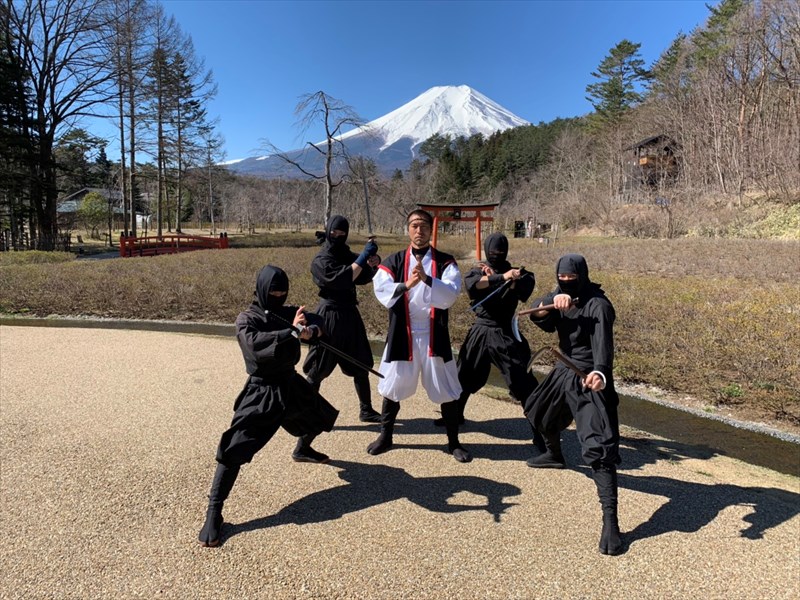 Oshino village in Yamanashi Prefecture, famous for Oshino Hakkai.
The ninja theme village located in the mountain view over Mt. Fuji is "Oshino Shinobi no Sato".
Change to a ninja costume and transform it into a ninja.
You can enjoy a ninja show, solve the mystery of Karakuri house, or practice shuriken at the shuriken dojo.
After strolling through the Japanese garden which shows the views of the seasons, it is a delicious meal with soba and soybean curd made with Oshino's famous water.
Please enjoy "Ninja" which can only be tasted here and bring home unforgettable memories.
Model plan (parent and child)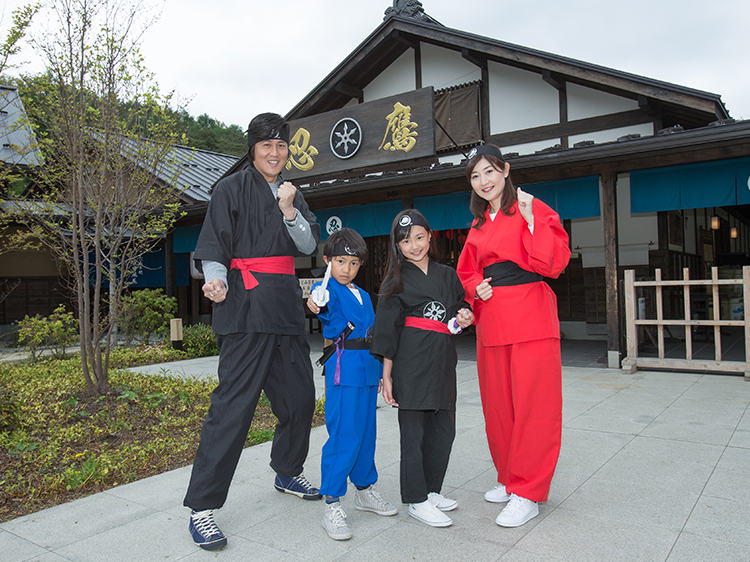 Switching to a ninja costume →Getting the prize → Enjoying meals
Change to a ninja costume and recommend a plan to be a ninja.
After having sweat with "Shuriken Dojo" or Athletic, relaxing lunch at the restaurant "Setsugetufuka", which is also offered for children.
If you buy original Ninja goods as a souvenir, you may be a ninja even at home! What?
Model plan (friends · couple)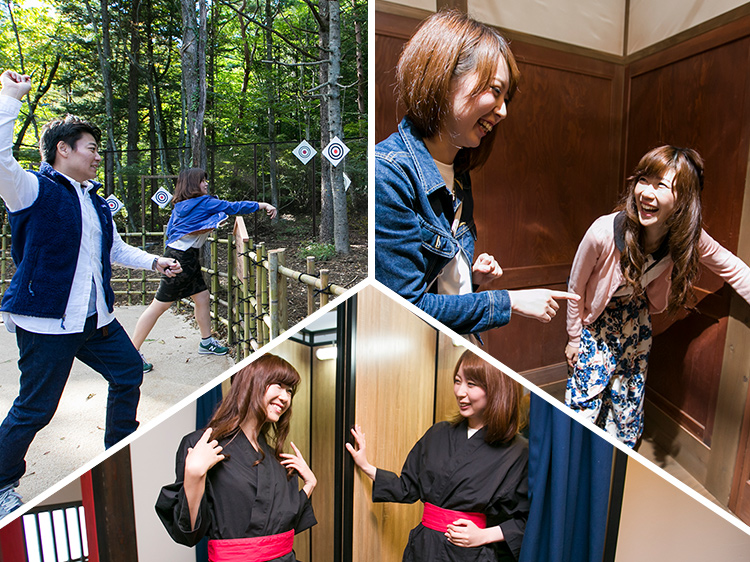 Taking photos at Karakuri House → Retreating at Chaya → Talking with footbath
Please take a memorable photography in various places. After having enjoyed taking photos, you can have a rest with our "Fujimi Chaya tea house" and enjoy dumplings and ice cream. Then please relax and enjoy the foot bath while watching magnificent Mt. Fuji.
Model plan (group)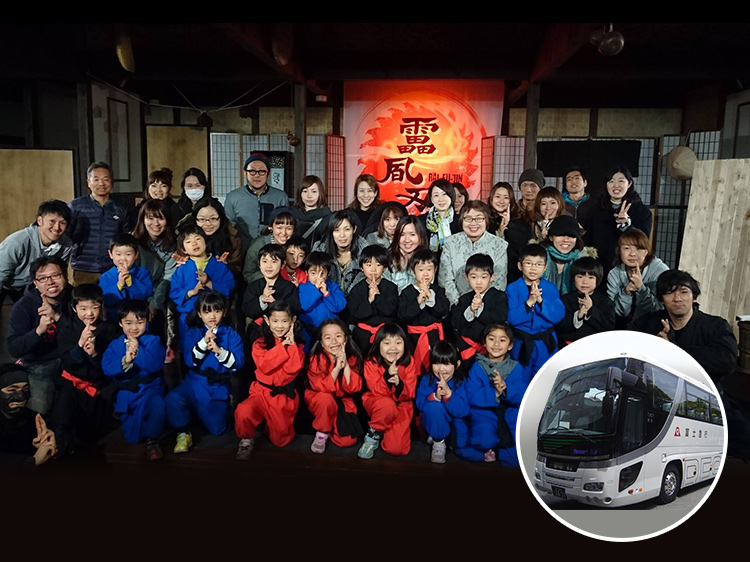 Watching a ninja show → Enjoying a meal → Exploring the Japanese garden
忍者集団「雷風刄(らいふうじん)」による本格忍者ショーを楽しんだ後は、団体様専用ブッフェのお食事をお楽しみいただけます。おなか一杯になった方から、ゆっくり日本庭園を散策いただき、富士山と四季折々の花が織りなす情景をお楽しみいただけます。