What kind of place is Shinobi no Sato?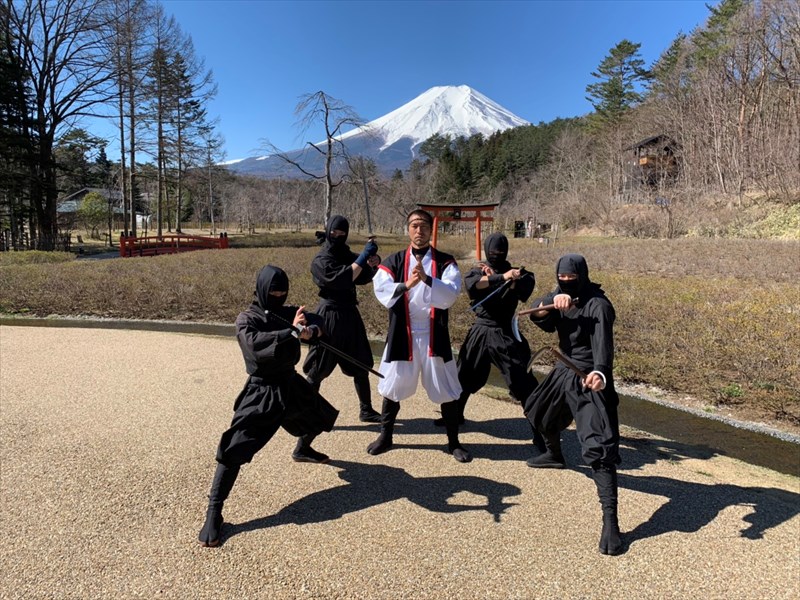 Oshino village in Yamanashi Prefecture, famous for Oshino Hakkai.
The ninja theme village located in the mountain view over Mt. Fuji is "Oshino Shinobi no Sato".
Change to a ninja costume and transform it into a ninja.
You can enjoy a ninja show, solve the mystery of Karakuri house, or practice shuriken at the shuriken dojo.
After strolling through the Japanese garden, where you can see the scenery of the four seasons, you can enjoy soba noodles made with Oshino's famous water and Shinobi no Sato's original ninja black curry.
Please enjoy "Ninja" which can only be tasted here and bring home unforgettable memories.

*Children under elementary school age may not be allowed to enter the park alone.
 予めご了承くださいませ。
Model plan (parent and child)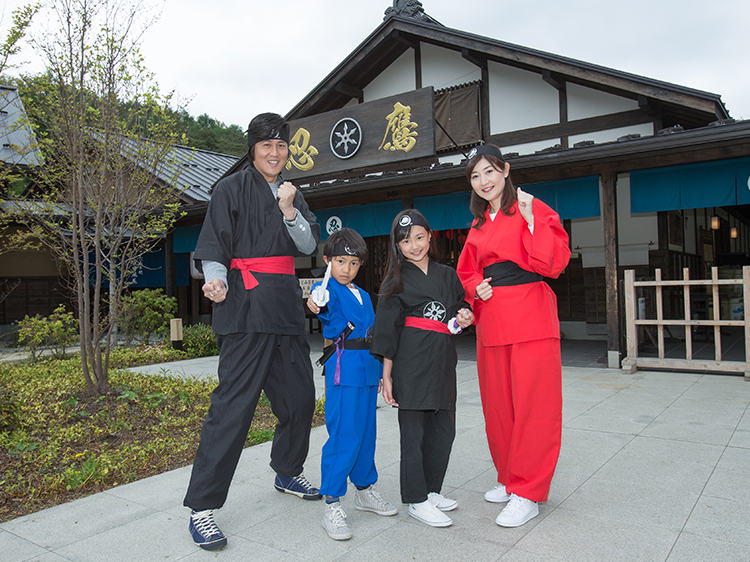 Switching to a ninja costume →Getting the prize → Enjoying meals
Change to a ninja costume and recommend a plan to be a ninja.
After having sweat with "Shuriken Dojo" or Athletic, relaxing lunch at the restaurant "Setsugetufuka", which is also offered for children.
If you buy original Ninja goods as a souvenir, you may be a ninja even at home! What?
Model plan (friends · couple)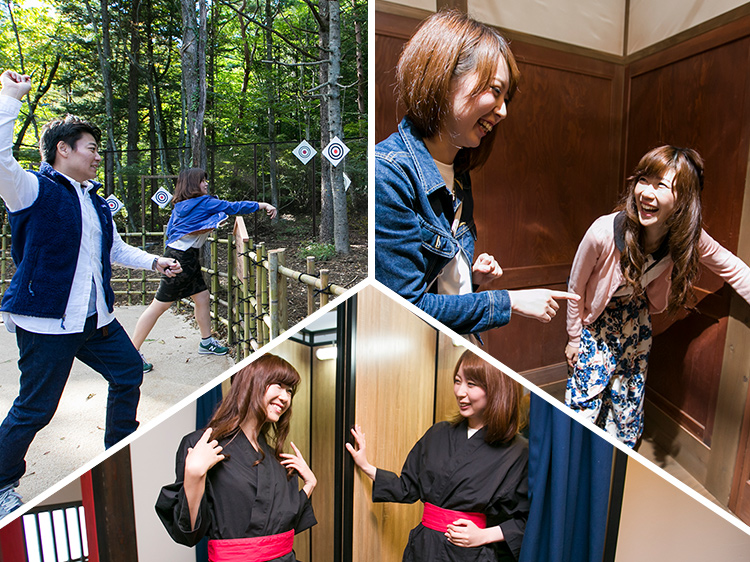 Taking photos at Karakuri House → Retreating at Chaya → Talking with footbath
Shinobi no Sato has many photo spots, so take your own memorable photos at various locations.
After taking pictures for a while, take a break with dango dumplings and ninja software at "Teadokoro Fujimi Saryo".
Finally, take a relaxing footbath and relax while gazing at the majestic Mt. Fuji. (Foot bath is closed as of December 2022)
Model plan (group)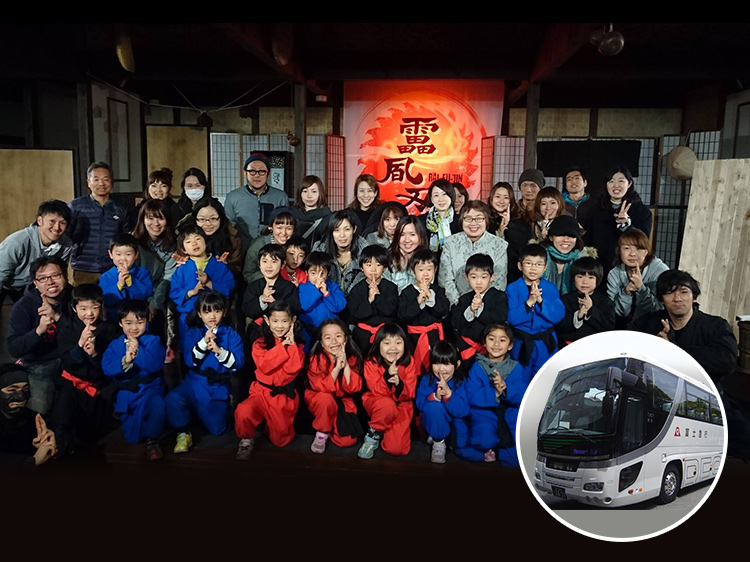 Watching a ninja show → Enjoying a meal → Exploring the Japanese garden
After enjoying an authentic ninja show by the ninja group Raifujin, you can enjoy a meal exclusively for groups.
With a full stomach, you can take a leisurely stroll through the Japanese garden and enjoy the scenery interwoven with Mt. Fuji and seasonal flowers.